Details

Designs

Colours

Patterns

Fonts

Logos

Prices and Lead Times

Sizes
Design Overview
Whether classic, futuristic or simply crazy, we offer over 15 design templates so you'll be sure to find just what you are looking for. Make any design your own by changing the colours and adding texts and logos - all included in the price!
Designs RJS5 Pro Softshell Jackets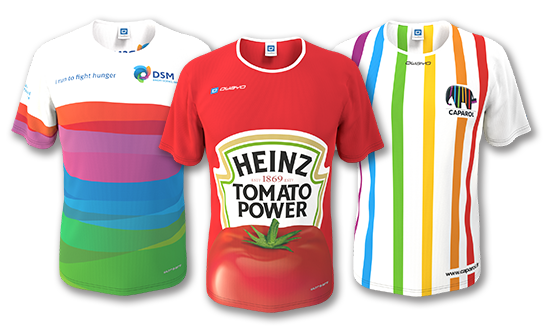 Custom templates
Would you like to order a special design that can't be created using our 3D Designer?
Then use our Special Design Service
Go to top
Customer reviews
4.9 out of 5
79 Customer reviews
21.01.2021
Awesome product and extremely awesome customer service. So impressed and pleased with this company..
10.12.2015
Service was excellent! If prices were a bit lower it would really be perfect.
25.11.2014
Wonderful customer service, friendly, efficient and accurate.
25.10.2021
Todo perfecto, tallaje, diseño y puntualidad.
16.02.2017
No he puesto siete estrellas , porque solo teneis cinco. Sois el ejemplo de como deberian comportarse todas las empresas. Creo que muy pocas veces en mi vida ( y ya soy mayorcito ), he tratado con alguien con la profesionalidad y capacidad para sacar adelante el trabajo de *** , la persona que me ha atendido. Aparte de esto , el funcionamiento del configurador 3 D , el envio de muestras gratuito y sin mas garantia que mi palabra , la forma de aplicar los descuentos por numero de unidades , el descuento a clubes y la posibilidad de personalizar , aunque no sea nada mas que UNA unidad de lo que sea , solamente lo ofreceis vosotros. Gracias OWAYO y gracias ***. Hablo de vosotros con admiracion a todo el mundo. Sois totalmente recomendables.
19.04.2022
Très bon produit. Contact commercial au top. Réception dans les temps prévus. Deuxième commande = deuxième satisfaction.
07.03.2022
Super produits correspondant parfaitement à mes attentes ! :) Malgré les prix qui peuvent paraître (très) élevés, le travail est minutieux et la qualité est irréprochable !
01.02.2022
Tout est parfait,la gestion du design,les conseils et les produits à réception
20.11.2021
Je suis déjà équipé de vos produits dont je connais la qualité, je souhaitais tester les nouveaux "motifs" disponibles dans la personnalisation. Prise en main du site toujours aussi intuitive. Excellent échanges pour valider la commande avant le bon à tirer.