It began with one ball:
The history of football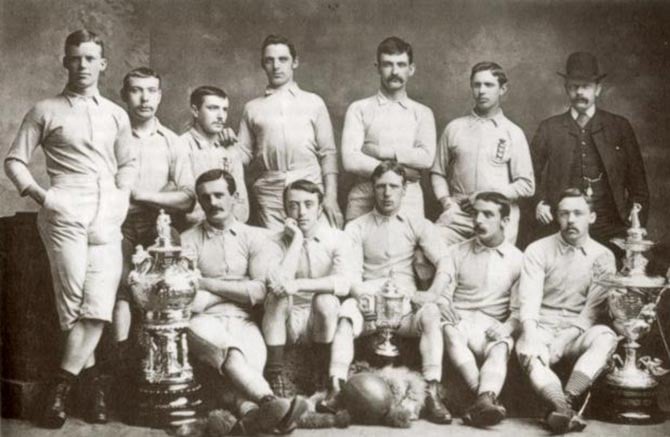 Whether as a player or spectator, football gets us off our feet. The beginning of the fascination starts thousands of years ago. Learn about the history of football with our interactive timeline and learn more about your favourite sport!
Long live the ball: Since the dawn of man, the ball has long been the centrepiece of society. Over the last 150 years, however, the ball has evolved into the shape we know and love today: Football.
The following events and dates in this timeline have a European-centric historical focus, as well as being more focused on the men's side.
Each football club has their own story and own tradition. Given the long and passionate history of football, you can be proud of it. Your passion in your club should be reflected in the jersey you put on. Order your new team jerseys in your club's traditional colours through owayo and become a part of football history.